Wendy Geramita
Owner
Wendy has been with Champions since 1998.  She stared the Rec Cheer program teaching tumbling and cheer basics in 1998 and coached Champions All Stars from 2000 to 2004.  After a brief time away, Wendy came back to Champions in 2007 as office manager.  She currently manages the Champions All Stars program along with other accounts within the program and teaches cheer jump, motion, flexibility and tryout tech on a private lesson basis

Keith Geramita
Owner
Keith has been coaching tumbling and cheer since 1986.

Christy Wagenfuhr
Billing
Christy has been at Champions since 2006. She came to help Wendy out for a bit and liked it so much she stayed!
She continues as Assistant Office Manager and loves all the excitement that a Cheer Gym brings.

Audrey Hankins
coach
Audrey did all star cheer for 3 years and high school cheer in Seguin for 4 years.  She stared coaching in 2010 for Corpus Christi All stars & Northwest Kids.  She also coached for American Twisters /Infinity Cheer in Tennesee.
After moving back to Texas, Audrey joined the staff of Champions in 2012.  She runs summers camps, tumbling & recreational cheer classes, private lessons, and head coaches Champions All Stars Wildfire Prep Level 1, Champions All Stars Fierce Heat Prep level 2 and Champions Sparks Show Team.

Sarah Steveson
coach
Sarah has been with Champions since 1996.  She first began as a beginner tumbler moving on to compete with Champions All Stars for 8 years competing up to level 5.  Sarah joined the Champions coaching staff and has contributed to many national titles.  Currently she is  coaching Champions Ignite Youth Level 1 and Champions Fire Queens Youth Level 2.

Amberly Garza

William Daugherty
13th year at Champions Cheerleading & Tumbling since 2005
Coaches Junior Level 2 Fire Queens
Current NCA Head Instructor – 21 years
Former cheerleader and graduate of Texas Tech University
Previously taught cheerleading and power tumbling at West Texas Training Center in Levelland, TX
Previously coached for 2 years at Cheer-riffic Techniques
Judges numerous regional, state, and national competitions
Specializing in UIL Choreography (school teams) and All-Star Choreography

Travis Dix
Coach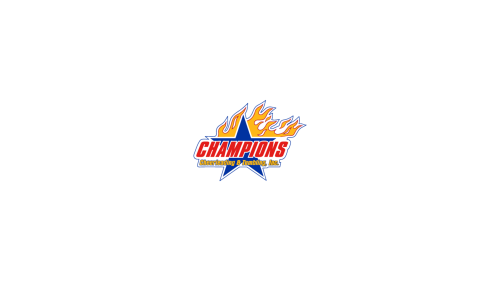 Preston Hankins
Coach Preston coaches classes of all ages. with a style of coaching that fits the individual needs of your athlete.
he also works with the All-Star prep program as well as with high schools.
contact me anytime if you have any questions,
or if you would like to set up 1 on 1 lessons for you or your athlete.
contact info
Coach Preston
(830) 438-3090 ext:4
coachprestonchampions@gmail.com